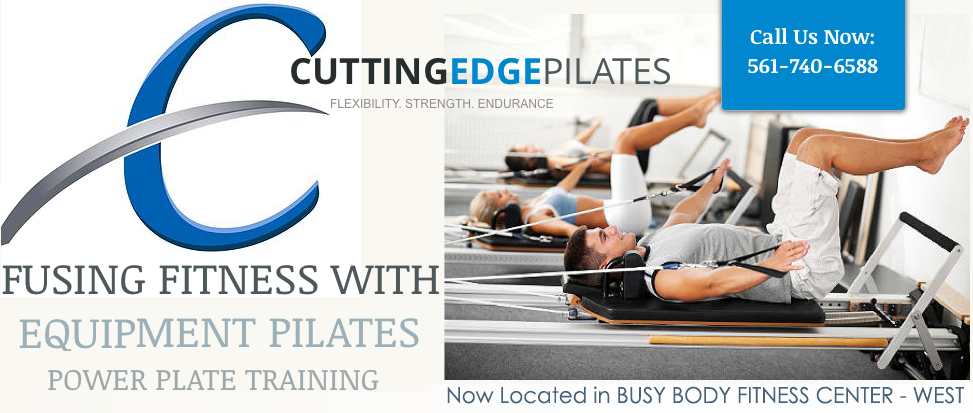 Strengthen your foundation, strengthen your core. "In 10 sessions, you will feel the difference. In 20, you will see the difference. And in 30, you'll be on your way to having a whole new body." – Joseph Pilates
This inspirational quote by Joseph Pilates captures the essence of the Pilates program at Cutting Edge Pilates in Boca Raton. Pilates is a method of body conditioning combines muscle strengthening and lengthening.
Pilates exercises strengthen the core of the body and also restore muscle balance. Cutting Edge Pilates has a fully equipped Pilates Studio. We offer daily private, semi-private and small group sessions as well as mat classes. Pilates equipment classes are limited to 10 students, allowing for personalized instruction within a group setting.
Performance in many sports, including golf and tennis, can be enhanced with Pilates. Incorporating Pilates into a training regiment can develop greater stability,
core strength, and improved range of motion while decreasing fatigue, injuries and bio mechanical issues. Pilates is suitable for those who are new to exercise and are looking to improve their mobility and to be pain free. On the other end of the spectrum, an advanced exercise enthusiast can improve their existing fitness level, flexibility and core strength.
Whether you are looking to improve your fitness level or to rehabilitate, Pilates at Level Fitness will provide you with a stronger and more flexible body. Pilates is a workout routine for any age. Strengthen, tone, and lengthening muscles without putting stress of your joints, ligaments.
We also have rehabilitation training to help with existing injuries.
We Also offer Power plate Group and Private classes. In addition, specialized Pilates such as Cardi reformer and Barre Pilates.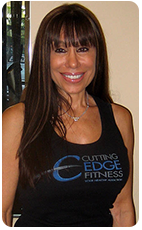 Doreen
Dorene has loved fitness since she was old enough to walk. She started swimming competitively with AAU teams and eventually won a bronze metal in the Junior Olympics when she was 13 (200 meter individual medley). Her life was always training, and back in those years her coach had her doing strengthening exercises using weights. Her passion continued as she was active in dance and gymnastics. Dorene coached her daughter's cheerleading team. She was inspired to help people enjoy the same results as she had both mentally and physically through exercise.
Dorene has changed many lives through her work as a trainer for the past 30 years. She also has competed in many competitions: The Crystal light aerobic championships and Miss Fitness USA (national finalist). She knows the dedication it takes to achieve goals and through years of experience, she will inspire and change many more lives. Her daughter and son have grown up with her philosophy and this love for fitness- which has become a daily part of their lives. Doreen and her daughter have always dreamed of opening a facility to help and inspire people and help them achieve their fitness goals. They want to make a healthy lifestyle change for people. Fitness is a way of life.
Dorene is certified with AFAA, Spinning, Power Plate, Pilates Reformer and Tower, Fitness Institute and has been involved in continuing education and workshops to stay up-to-speed with the latest fitness developments.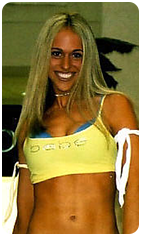 Brooke
She has been involved in fitness since she was 3 years old. From the time she was a little girl, Brooke was passionate about fitness and very inspired by her mother Dorene growing up with her in the fitness world. Brooke was very involved in sports at young age, from gymnastics, dance, ballet, tennis, track, wakeboarding, snow skiing, and even competed competitively in figure skating as a young teen. For the past 15 years Brooke has been immersed in her love of working out and fitness training. Brooke has had her own very successful Interior Design firm for the past 5 years, but has always put her fitness on the side. She finally decided to put her design on the side and pursue her true love of fitness with her mom and take care of her 3 year old Triplets.
Instead of designing spaces, she is now helping to transform bodies. Brooke has always wanted to utilize her knowledge, passion, and love of fitness to help other people. "I am so lucky to wake up every day and know that I am doing what I love and help change peoples' lives are a positive way both internally and externally. Brooke gave birth to triplets this year and brings all her energy from the kids into her teaching! " She is a certified Johnny G Spin instructor, as well as personal trainer certified through IFTA, AFAA member, Pilates tower, and Pilates reformer instructor, and power plate. Brooke also attends numerous workshops to keep on the cutting edge of fitness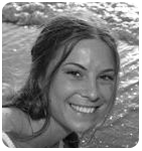 Lauren
Lauren has six years of experience in practicing and teaching Pilates. She has had the privilege of being exposed to numerous styles of exercise and movement, and loves the transforming effects that Pilates has on both the body and mind. Curious about the various interpretations of the work, Lauren has spent the last six years "putting together the Pilates puzzle" by taking classes and workshops in many methods to develop a comprehensive understanding of Joseph Pilates' mission. She has developed a unique teaching methodology by incorporating her experience with tough and challenging but rewarding workouts. Lauren considers Pilates her playtime. Yes, it is a workout but discovering the joy of new movement and creating a more powerful, flexible body can be quite invigorating – clients leave with more energy, not less!
Our amazing team to help create your fitness transformation on your journey to Health.
Cutting Edge Pilates of Boca Raton is dedicated to making sure that their clientele not only see results from their unique classes, but that they have fun while achieving these results. Cutting Edge Pilates of Boca Raton has brought the most unique teaching methods to our studio in order to provide each one of our students the very best workout with the most attention to overall health and physical well being.
The Owners of Cutting Edge Fitness have over 30 years of experience.
Cutting Edge Pilates of Boca Raton's unique small studio approach allows students to get personalized attention throughout their workouts so that every movement is performed to maximize its benefit. Cutting Edge Pilates of Boca Raton's exceptional Cutting Edge training methods are used around the world by celebrities and athletes to keep them looking good for the cameras as well as for their performance on the playing field. Cutting Edge Pilates of Boca Raton is proud to have a diverse clientele from teenagers looking to get into shape to seniors who want to maintain bone density and flexibility.
Cutting Edge Fitness and Pilates is just that, Fitness Training on the Cutting Edge!