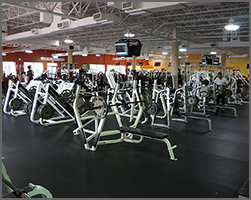 BUSY BODY Fitness Centers offer a large selection of selectorized and plate-load strength training exercise machines, functional training equipment, preset barbells and dumbbells and tons of free weight equipment.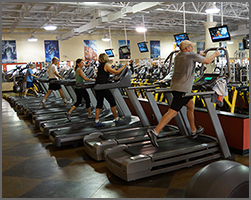 Our fitness centers are loaded with top of the line cardiovascular machines by Precor®, LifeFitness® & Stairmaster®. We offer treadmills, step mills, amt & arc trainers, elliptical trainers, recumbent bikes, upright bikes and cardiovascular entertainment.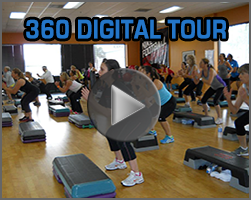 Our group exercise class schedules include more than 150 monthly group fitness classes including Body Pump®, Bootcamp, Kickboxing, Yoga, Pilates, Zumba®, Silver Sneakers and many more! West Boca Schedule
Click Here to Visit Us on Facebook.
var _gaq = _gaq || []; _gaq.push(['_setAccount', 'UA-38124806-1']); _gaq.push(['_trackPageview']);
(function() { var ga = document.createElement('script'); ga.type = 'text/javascript'; ga.async = true; ga.src = ('https:' == document.location.protocol ? 'https://ssl' : 'http://www') + '.google-analytics.com/ga.js'; var s = document.getElementsByTagName('script')[0]; s.parentNode.insertBefore(ga, s); })();